Stephen Schafer • Schaf Photo Studios

Architectural & HABS|HAER|HALS Photography
Ventura, California
•
Phone

415-857-HAER



E-Mail:
schaf

@

west.net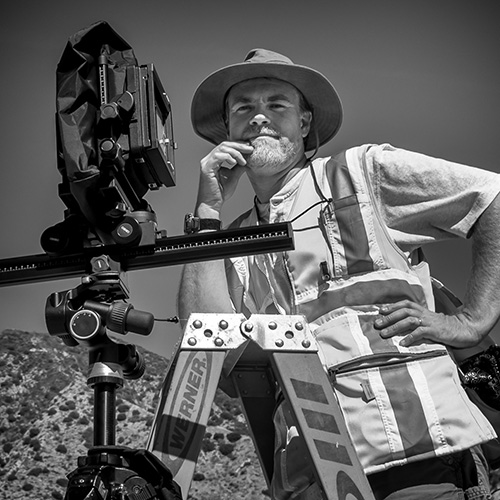 Stephen Schafer's (AKA: Schäf) photography practice, Schaf Photo, specializes in architectural photography of our inherited environment. Having completed over one hundred large format documentations to date, Schafer is an expert in the documentation of buildings and sites with a practiced understanding of historic structures. His work ranges from bridges and subway tunnels to skyscrapers and Spanish Colonial adobes, documenting historic homes, cultural landscapes, and built technology projects in twenty states and on the island of Guam. These archival documentations are transmitted to the Historic American Buildings Survey (HABS), the Historic American Landscapes Survey (HALS) and the Historic American Engineering Record (HAER) collections at the Library of Congress.

Schafer's client list includes institutions, corporations and cities as diverse as San Francisco, Los Angeles, Riverside, Alameda, Santa Monica, San Jose, Culver City, Monterey Park, Berkeley and the Ports of Long Beach and Los Angeles, the San Diego Unified, LA Unified, and Long Beach School Districts, Cornell University, UC San Francisco, UC Santa Cruz, Pepperdine University, UCLA, the San Francisco Presidio Trust, the Getty Conservation Institute, the LA Conservancy, Caltrans, Caltrain, LA Metro Rail, SCE, PG&E, SDG&E, EBMUD, El Paso Gas Co., NASA, GSA, USGS, the National Park Service, the US Bureau of Reclamation, the Naval Facilities Engineering Command, and California State Parks among others.

Schafer's architectural photographs have been featured internationally in books and publications like the Wall Street Journal, Architect Magazine, the Los Angeles Times, Traditional Building Magazine, NPR, and the National Trust's Preservation Magazine. He was chosen by Ken Bernstein to document over 300 historic places for the bestselling coffee table book: Preserving Los Angeles (Angel City Press, 2021). His documentary photographs have been used to nominate sites to the National Register of Historic Places and as CEQA and NEPA mitigation measures.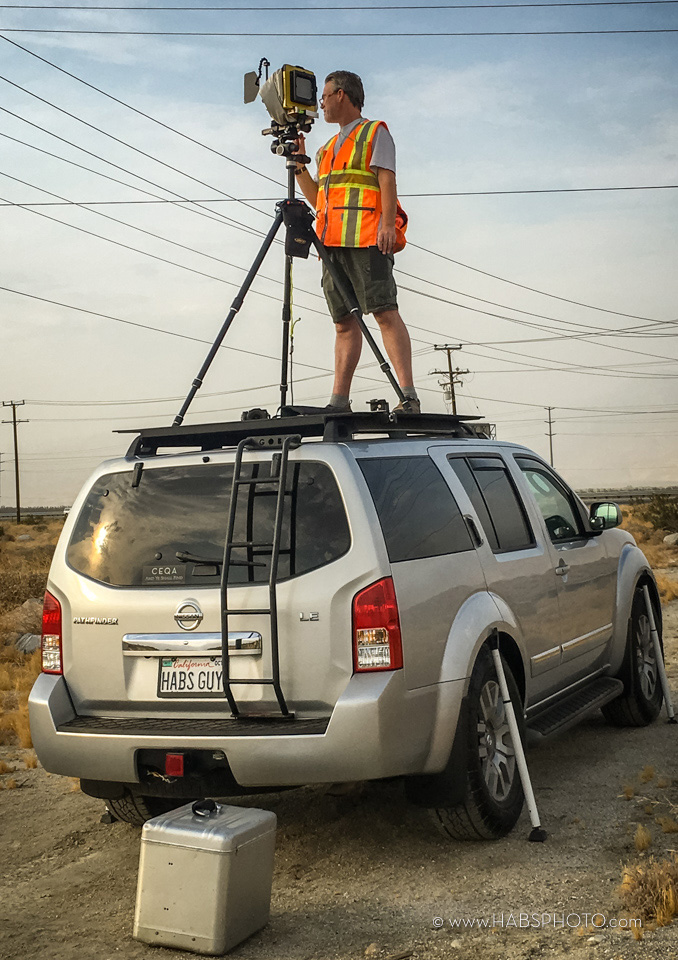 After attending Brooks Institute of Photography in Santa Barbara and the University of Cape Town, South Africa, Schafer opened his photo studio in Ventura in 1989. Photography has taken him to over twenty countries worldwide and much of the United States but he still regularly documents the changing local neighborhoods and buildings in his hometown of Ventura.

In 1997, he was asked and accepted the rare opportunity to teach in the University of Pittsburgh's Semester at Sea program aboard an ocean liner circumnavigating the globe. He has also taught photography as an adjunct professor at California State University Northridge, at Ventura College and at the Los Angeles Center of Photography. He has presented lectures on HABS photography and historic preservation at the American Planning Association Conference, for the Association for Preservation Technology International, and at the National Archives in Washington, D. C., and he regularly lectures on HABS/HAER/HALS at USC and for California Preservation Foundation educational programs. Mr. Schafer serves on the board of the San Buenaventura Conservancy and he is an appointee to the Ventura County Cultural Heritage Board. He lives in downtown Ventura with his wife Sherry, in an 1881 folk Victorian farmhouse that they rehabilitated in 2001.
Download a Printable BIO (PDF): SCHAFPHOTO-BIO.PDF

See Our Projects List (PDF): PROJECTS LIST.PDF
---
Past Lectures & Presentations by Stephen Schafer: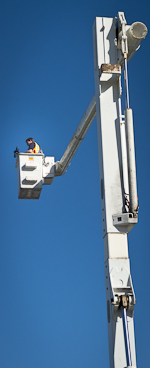 Introduction to Landscape Photography, California Garden and Landscape History Society, November 2021 (Youtube link to free webinar: Youtube.com) .

HABS, HAER, HALS History & Practice, University of Pennsylvania, Weitzman School of Design, Graduate Program in Historic Preservation, Documentation, Research, Recording II, April 2020.

Architecture on Location, the Los Angeles Center of Photography Workshops, Hollywood, California, December, 2018 & 2019. (new class scheduled 3/2022)

HABS/HAER/HALS Photo Documentation, University of Southern California, ARCH 552 Guest Lecturer, Los Angeles, California. September 2010, 2011, 2012, 2014, 2015, 2016, 2018.

Technical Approaches to Documentation, USC Summer Preservation Intensive, Documentation Day presenter, USC, Los Angeles, California, July 2011, 2015, 2016, 2017, 2018.

HABS, HAER, HALS Overview & Case Studies, CPF, 2018 Annual Preservation Conference Workshop May 19, 2018. Palo Alto, California.

Association For Preservation Technology International, Documentation Technologies Workshop, Point Reyes National Seashore, Marin County, California, hands-on demonstrations and lecture on HABS/HAER/HALS photography. February 2017.

Light Anything, Anytime, Anywhere, the Los Angeles Center of Photography Workshops, Hollywood, California, February and August 2015, March 2016 and April 2, 2017.

The New Photographers of Mid Century Modern Architecture, Moderator, Modernism Week, Palm Springs art Museum, Annenberg Theater, Palm Springs, California, February 2016.
HABS, HAER, HALS Photography In Depth, California Preservation Foundation, Precision Preservation Workshop, Mare Island Navy Base, Vallejo, California, November 2015.
Historic Context Statements Sessions & CEQA Mitigation Strategies Sessions, California Preservation Foundation – Workshops, Norco, Ventura, Sonoma, San Francisco, California, July 2011. San Francisco, California, December 2010. March 2014 & July 2015.
Introduction to Large Format Photography, the Los Angeles Center of Photography Workshops, Hollywood, California, March 2015.
Then & Now Architectural Photography, Museum of Ventura County, Arts & Letters, Ventura, California, September 2013.
CEQA Mitigation for Historic Resources, California Preservation Foundation, CEQA Legal Issues Workshop, San Francisco, California, July 2013.

FOCUS ON THE FUTURE: Creating Born-Digital Standards for Large Format Photography, with Anne Mason, HDP, Society for Imaging Science & Technology, 2013 IS&T Imaging Symposium, National Archives, Washington DC, April 2013.
New Photo Technologies for HABS, HAER, HALS & Surveys, CPF, 37th Annual Preservation Conference Workshop May 2012. Oakland, California. Also sessions at CPF workshops November 2011 & February 2012.

CEQA Mitigation for Historic Resources, American Planning Association, APA-CA Annual Conference, Santa Barbara, California, September 2011.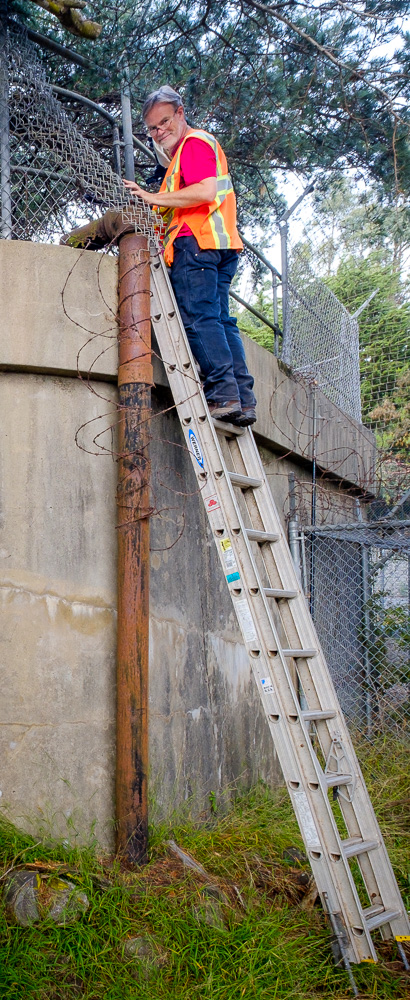 Architectural Photography and Documentation for Preservation Professionals, California Preservation Foundation Workshop, 35th & 36th Annual Preservation Conferences, May 2010 and 2011. December 2010. August & October 2009.
Building Relationships in Public Policy, Santa Barbara Conservancy – Keynote Speaker, Santa Barbara, California, February 2011.
Photography for Historic Resource Surveys, CPF, Historic Resource Survey Workshop, Tustin, California, January 2010.
The Fast & Furious: The Reality of Assignment Shoots, The Julia Dean Photo Workshops, Venice, California, October 2009.
The Poetry of Infrared, Film & digital infrared photography Workshop, at Freestyle Photographic, Hollywood, California, August 2009.
Survey Photography for SurveyLA, City of Los Angeles Office of Historic Resources, Los Angeles City Hall, December 2008. Tutorial available online: http://www.preservation.lacity.org/node/447
A Photographer's View, CPF, Secretary of the Interior Standards Workshops, Ventura & San Francisco, 2008.
From Shoot to Show: Preparing your Images for Exhibit, The Julia Dean Photo Workshops, Venice, California, 2007.
Creative Tabletops: Understanding Product Lighting, The Julia Dean Photo Workshops, Venice California, 2006
Shooting Interiors from Start to Finish, Calumet Photographic, Saturday workshop series, Santa Barbara, California, 1999.
Stephen Schafer | SCHAF PHOTO

DOCUMENTING OUR INHERITED ENVIRONMENT

HABS HAER HALS & Architectural Photography

Ventura, California | (415) 857-HAER

www.HABSPHOTO.com