SCHAF'S LINKS FOR PHOTOGRAPHERS


For information about the humorous photography book I funded on Kickstarter, Don't Shoot - 66 Reasons Not to Become a Professional Photographer, click here: 66reasons.wordpress.com



For information about my workshops at the Los Angeles Center of Photography, click here: lacphoto.org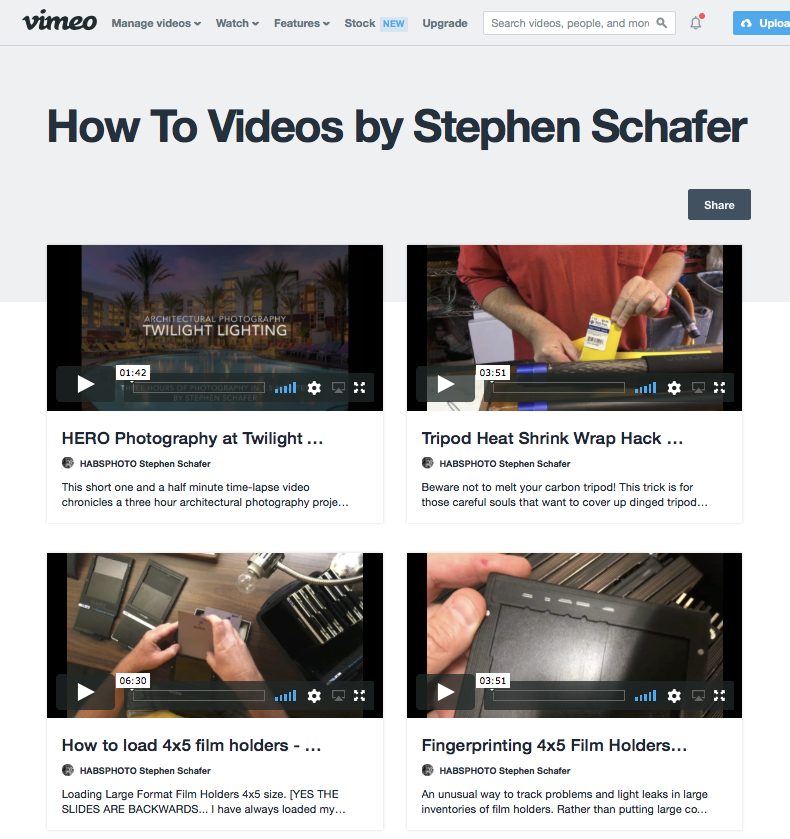 To watch my video tutorials for photographers, click here:

vimeo.com





INTRO TO LANDSCAPE PHOTOGRAPHY WEBINAR (free)
Photographer Millicent Harvey and I share our methods for photography in general, and landscape photography in particular, and since our approaches, techniques and clientele are so different, the Q&A really shows the diversity of our styles, and the range of creative approaches to the landscape.

Link to webinar on youtube.com
Longform tutorial article on Petapixel from August 2019. A time-lapse and explanation of the process for creating this HERO pool photo at twilight with about fifty $5 lights.
petapixel.com_hero-photo-with-5-lights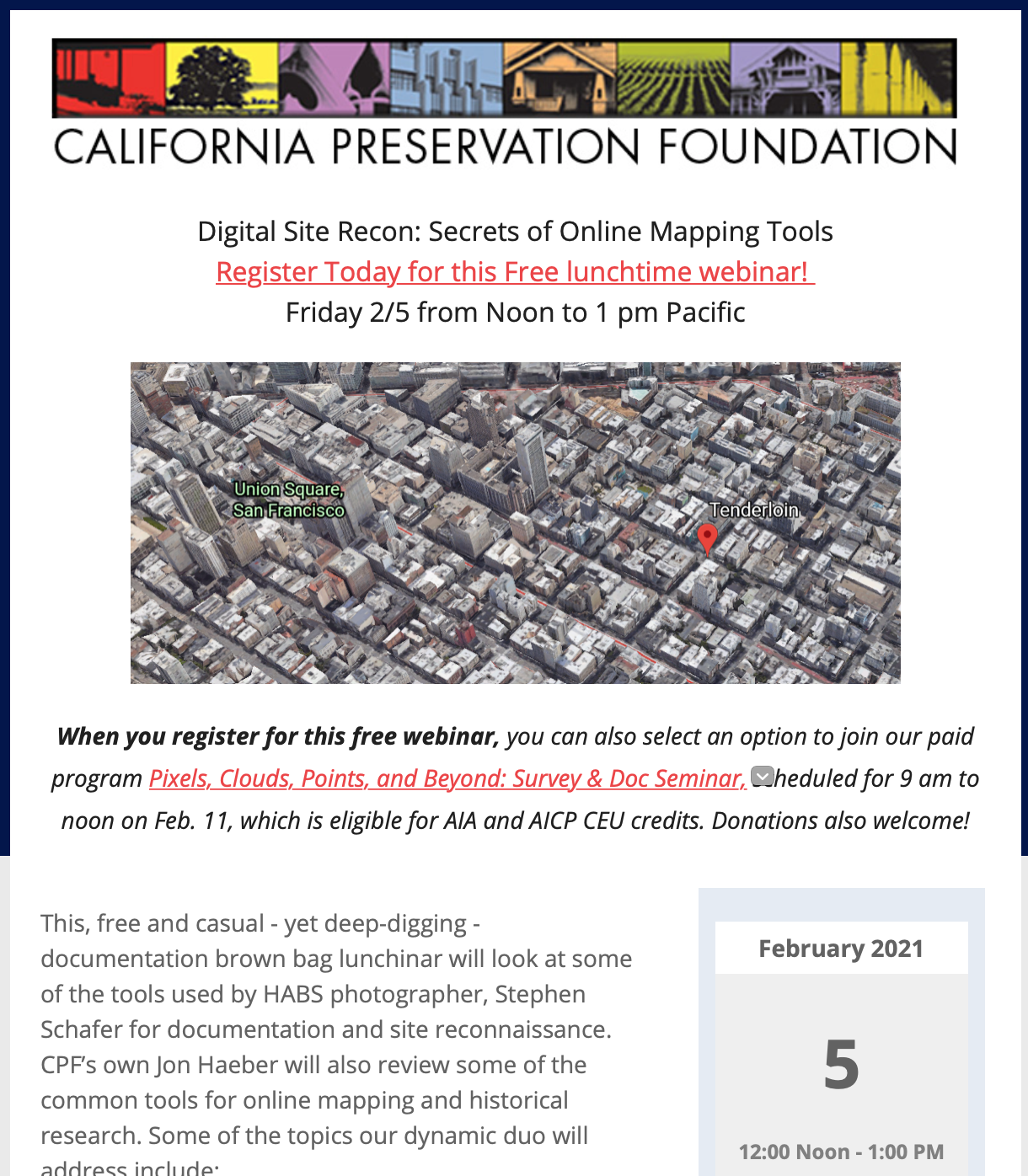 Online Mapping Tools For HABS, HAER, and HALS Survey Scouting
To watch the mapping tutorial for on CPF's YouTube Channel, click here:
Webinar Link: youtube.com



To browse my archive of CLICKittyCAT Cartoons, click here: instagram.com/clickittycat


www.schafphoto.com